La Lagartija Taqueria
132 S Ashland St, Chicago, IL 60607
Order now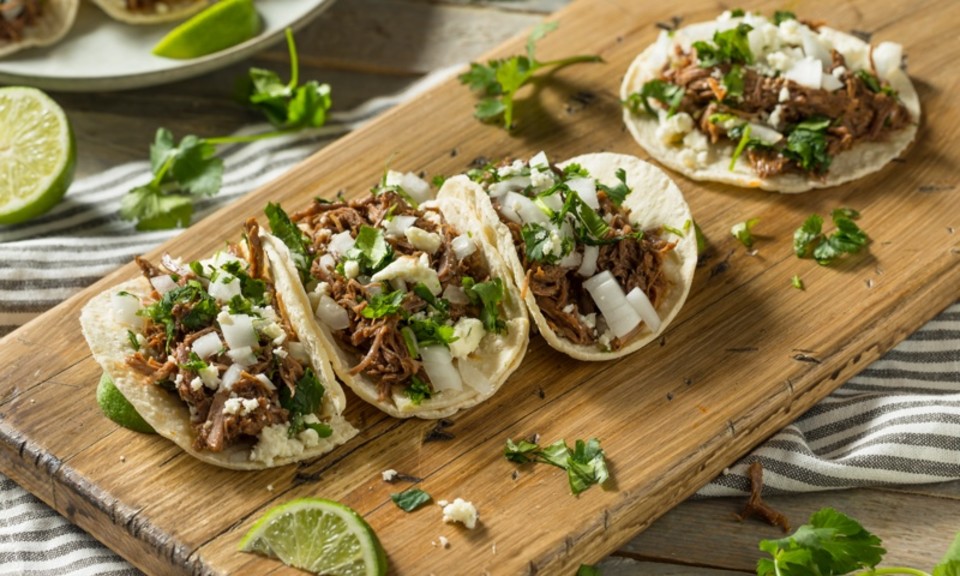 Jeff
My new go-to Mexican delivery spot. Ordered the pastor and shrimp tacos and a steak burrito. The shrimp tacos are out of this world, you have to try them! The pastor is equally as good along with the burrito. Their home made tortillas have a great flavor and their salsas are outstanding. Kinda sucks their minimum order is $20, but their delivery was on time and hot, so I guess I can't complain.
Tammy
The food was ok. I may go visit the restaurant however may not do delivery again. Their styrofoam containers were sectioned, so the food contained didnt fit. Plates of food appeared larger on Yelp photos. $6.50 for chips and guacamole was not a fair price for the amount to go, but all the food was very tasty.
Jessica
Everything tasted great! Highly recommend the flank steak burrito! Fresh, and flavorful. The rice and beans were great too... the flan was a little eggy for my tastes, but not bad. Also, delivery was 30 minutes early!
Erica
This is our #1 go to for a Mexican food craving. Its a hidden gem with delicious cocktails and food. Their el pastor is out of this world. So authentic. Shrimp tacos and tortilla soup are also a must!
Spencer
These tacos were some of the absolute best we've had in Chicago! The quest fundido was also great, and the frijoles charros were DELICIOUS!!! We will definitely be ordering from here again!!
About us
Breakfast, Dinner, Lunch Specials, Mexican
Come visit us and experience why our customers say we server the BEST TACOS IN CHICAGO!